宝塚アンHOME > Orders from Overseas
Orders from Overseas
Takarazuka-An is the largest store in Japan, selling musical products.
Takarazuka-An not only specializes in selling Takarazuka Revue products, but also products of other famous troupes (Ex: Shiki Theatrical Company, CARAMELBOX...etc.) in the world.
We sell all kinds of products of Takarazuka Revue or Musical, such as Blue Ray, DVDs, CDs, video tapes, program books, magazines, photographs, and various souvenirs.
Currently, we have 4 online shops to serve you. Besides our official online shop, you may also purchase our products on Rakuten, Yahoo, and Amazon Japan. In addition, we also have physical stores in Tokyo and Takarazuka Opera House to provide you an excellent shopping experience.
Takarazuka-An's specialties
Takarazuka-An's selling point is not only providing the new-released products, but also providing out-of-print products and used products as well.
We sell almost all the products of Takarazuka Opera. Therefore, if you have difficulties finding any previous products, please directly contact us for assistance.
Many of the overseas customers have been visiting our physical stores.
Our physical stores collect more than 10 thousands of products and attract customers from all over the world.
If you have any chances to visit Tokyo or Takarazuka city, please visit our physical stores. Both Tokyo store and Takarazuka store are just minutes-walk from the nearest station.
・Tokyo store … 2 minutes from Tokyo station by train. [-> Map]
・Takarazuka store … 30 minutes from Osaka station by train. [->Map]
Takarazuka-an online stores accept orders from overseas. On the other hand, our online stores have been awarded for outstanding online store and won prizes for many times. Takarazuka-an online stores are highly and widely recommended in Japan.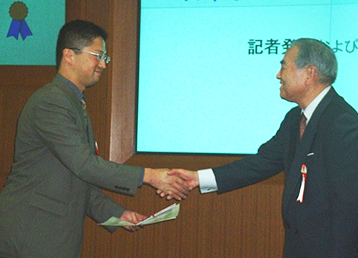 Should you have any inquiries regarding the items, please contact us by email anytime. We're looking forward to serving you.
Order Guide
How to
Please contact the following email for any inquiries regarding the orders.
*You may send your email in either Chinese or English, however we will only reply in English.
We strongly recommend using shopping cart to place your order if you can understand some of Japanese.
On certain occasions, Chinese characters may cause displaying problems. If the homepage does not show properly, please use the Order Sheet instead.
Return, Exchange and Cancellation
Basically we DO NOT accept any returns for orders from overseas.
However, if you find any of the following situations, we will exchange a new item for you. Please return the item(s) within 14 days of the receiving date.
・Wrong item(s) shipped
Damaged or defective item(s) shipped
However, we accept cancellation before the shipment. Please notify us as early as you can.
Payment Method
Only credit card (VISA,MASTER,JCB、AMEX、DINERS)is accepted.
Link to the credit card payment will be sent to you after the order is confirmed.
You will be directed to the online payment page provided by Credit Card Company. Takarazuka-an do not process or store your credit card information.
Shipping
Your orders will be delivered by EMS (Express Mail Service) after the confirmation of payment.
Notation based on the Specified Commercial Transaction Act
| | |
| --- | --- |
| Store name | Takarazuka-an |
| Company name | An Limited |
| Representative Director | OKUI, Rikiya |
| Address | 9-10-201 Yumotocho, Takarazuka, Hyogo Prefecture, Japan 665-0003 |
| Tel | +81-797-85-5500 |
| Fax | +81-797-85-5566 |
| Email Address | |
| HP URL | https://www.takarazuka-an.co.jp |
Remarks
Orders by order sheet or email are not eligible to earn points.
Order Form
※ Required information